Brooklyn Blvd Dental is committed to providing the highest quality dental care for each and every one of our patients. Only by providing excellent dentistry, our continual education, and listening closely to our patients are we confident you will find a long lasting relationship with us.
Dr. Kotonias and Dr. Spanish continue to monitor and educate themselves on the advances in Cosmetic Dentistry and technology and are regularly participating in continuing education. Our dentists have many years of experience in aesthetic dentistry and have been recognized for providing the finest cosmetic treatment by many of their happy patients throughout Brooklyn Center, Brooklyn Park, Maple Grove, New Hope and Columbia Heights.
Let us enhance your smile which helps you project an image of self-confidence and self-esteem.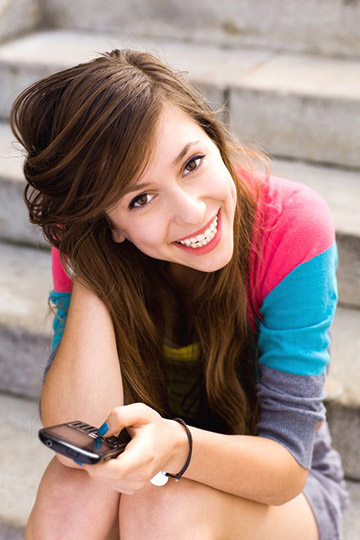 Today's modern-day dentistry can brighten up dull teeth, whiten stained teeth, close gaps in between teeth, repair chipped or broken or cracked teeth, replace metal fillings, and straighten crooked teeth. It will help open doors and removes barriers to professional and social success.
The first step to improving your smile is a visit to Brooklyn Blvd Dental in Brooklyn Center.  Your initial consultation will give you an opportunity to discuss all your cosmetic options with us so you can make a well-informed decision.
Teeth that are stained or dull can be dramatically improved by teeth whitening, or Dental Bonding or Veneers.  Many people choose cosmetic dentistry instead of over the counter products such as whitening toothpaste and teeth bleaching kits is that cosmetic dentistry offers much better, longer lasting or even permanent results.
Cracked, worn, misshaped, or chipped teeth can be improved by porcelain crowns, porcelain veneers or dental bonding.
We can fix your gaps in between teeth using porcelain veneers, dental bonding, or orthodontics such as braces.
We can replace old or unsightly dental fillings by using tooth-colored fillings for a natural appearance.
A missing tooth or teeth can be remedied with a dental bridge or by dental implants.
If you have gums that are uneven or excessive, we can treat them with laser therapy.
Whatever your dental needs, Brooklyn Blvd is your dental office with the dentists and staff to make your visit a comfortable one.