Occasionally, we find ourselves asking, "Is there a dentist near me?" And more often than not, it happens when we're either swamped with time or have a dental emergency. Other times, we can't afford to go to a far and distant land to have our dental needs met. And that is when, and more precisely why, we need a dentist near to where we live. And if they're a family dentist? Even better.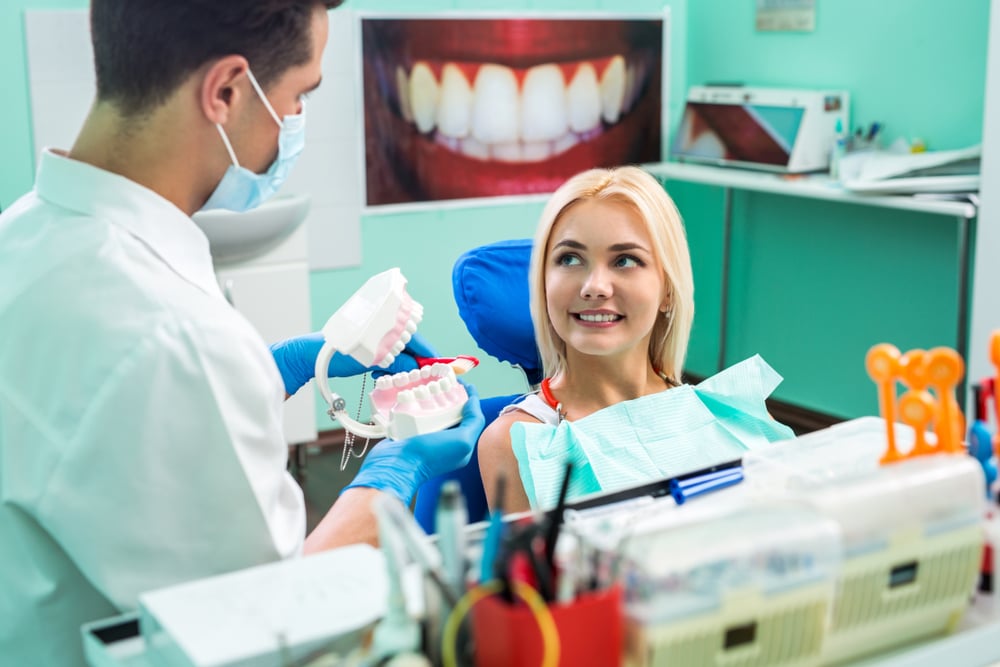 But When Do I Need To Find A Dentist Near Me
Sudden google searches for 'dental office near me' or 'dentist near me' happens in case of dental emergencies. You've either chipped or broken a tooth (perhaps even teeth), have extreme pain that doesn't subside after medication, or maybe you have uncontrollable bleeding. In cases like this, you cannot delay treatment any further.
Don't fret it, though. If you're around Brooklyn, you're in luck. Brooklyn Blvd. Dental not only operates around regular office hours, but we're also open and available for emergencies.
What Are Other Advantages Of Finding A Dentist Near Me?
There is no denying the fact that dental treatment in itself is pretty pricey. So would you rather spend twice as much commuting to a dental office? We wouldn't. Which is why being in touch with a dentist close to you makes more sense.
Irrespective of an emergency, or an elective treatment, knowing there's a dentist close by makes it easier to decide and schedule visits.
And when it comes to treatments, you'll sometimes find yourself visiting different specialists for different people? Maybe it's someone else for dental implants. Maybe it's a pediatric expert when it comes to dentistry for children. An easy way around this is finding yourself a good family dentist. Brooklyn Blvd. Dental also has highly skilled dentists who can take care of your entire family, discarding the need for running from one place to another.
Are There Reasons Aside From Treatment Itself That Call For Finding A Dentist Near Me?
We're going to go ahead and say yes. Aside from the cost of treatment and a long commute, wait times at dental offices add to the already existing anxiety of visiting a dentist. Furthermore, having a dentist close to where you live gives you the ease of flexible appointment timings.
Additionally, when you're visiting a professional located in your locality, you can get first-hand experience and reviews from the people in your neighborhood. This gives a sense of confidence and puts your mind at ease. Future check-ups and follow-ups are made relatively easier at a dental office near you.
Having the benefit of time also ensures that you feel positive that your dentist has heard all your issues/complaints attentively. It also instills a sense of faith that your needs will be met, as opposed to rushing through an appointment due to lack of time.
Brooklyn Blvd. Dental Shows A Dentist Near Me. What Can I Expect Here?                         
Glad you asked! Our offices are furnished with all the modern equipment to treat all your needs. As for our dentists, and hygienists – they are extremely skilled, and the rest of our staff is highly courteous. Their proficiencies include alleviating your anxiety. Trust us – we choose our staff not only for their abilities but also for their commitment to taking extra care in making you feel comfortable and welcomed.
Our dentists keep themselves constantly updated with all the latest advances in dentistry. Moreover, they participate regularly in continuing education. Did we mention they're exceptionally skilled? Oh yeah, we did.
What Treatments Can I Get At Brooklyn Blvd. Dental?
Brooklyn Blvd. prides itself in providing a wide range of smile solutions. Whether it's a pesky dental emergency (which we're here for!), a routine checkup, or even something restorative (like dental implants), we got you.
We understand that a smile is pretty important when it comes to self-esteem and self-confidence. Some of the numerous services we offer are as follows –
Teeth whitening: While you can always opt for over the counter whitening treatments, an in-house remedy gives you more long-lasting results.
Restorative Dentistry: Fillings, veneers, crowns, bridges – anything you need to help restore your oral health to perfection, we've got it.
Orthodontic treatment: Want to close the annoying gaps? We've got you covered.
We even provide laser therapy for various other issues.
Oh, and remember we mentioned getting in touch with a family dentist to take care of your entire family? You already know we have those. The added advantage with a family dentist is that you, or particularly your kids, can continue visiting the same dentist, no matter how old they get.
But if you're looking for a dentist exclusively for your child, we've got those too. And since kids require regular visits, having a dentist close by saves a lot of time (and a lot of money!)
How Can I Be Sure That Brooklyn Blvd. Has A Dentist Near Me?
If you live around the following areas, be confident that we serve them.
Okay, But Does The Dentist Near Me Provide Treatment Without Insurance?
If Brooklyn Blvd. is the dental office near you, please don't worry. We have an exclusive, affordable savings plan that prevents unnecessary expenditure when it comes to dental care.
It covers you for some basic therapy and a discount on all other services. You can find out more here.
How Do I Book An Appointment With You?
Pretty simple. Just call us at (763) 533-8669 to schedule a visit. We're open Mondays through Fridays. In case of emergencies, you can also get in touch with our dentists directly. We're kind of reliable that way. Hence, you should be visiting a dentist near you.
And if you were ever to move to a different location, Brooklyn Blvd. Dental offers you an easy way to transfer all your records to your new practitioner.
Enough about us. Why don't you visit us and experience the wonderful world of Brooklyn Blvd. Dental? Find us at 5831 Brooklyn Blvd, Brooklyn Center, MN