Procedures that involve fixing or maintaining a person's smile come under cosmetic dentistry. American dental association, although it doesn't recognize this field separately, the treatments involved in the field are pretty popular.
Cosmetic dentists are the ones who usually perform cosmetic dentistry. Who can be a general dentist or a family dentist with extensive expertise in cosmetic treatments?
What Are The Various Features Of Cosmetic Dentistry?
Issues or defects in a person's smile affect not only the functionality of the oral cavity but also the person's self-esteem. Problems with a patient's teeth can be either due to poor oral hygiene, genetics or caused due to trauma.
Fortunately, dentistry, more specifically, cosmetic dentistry provides solutions to most dental problems, especially those concerned with the aesthetic. Whether it is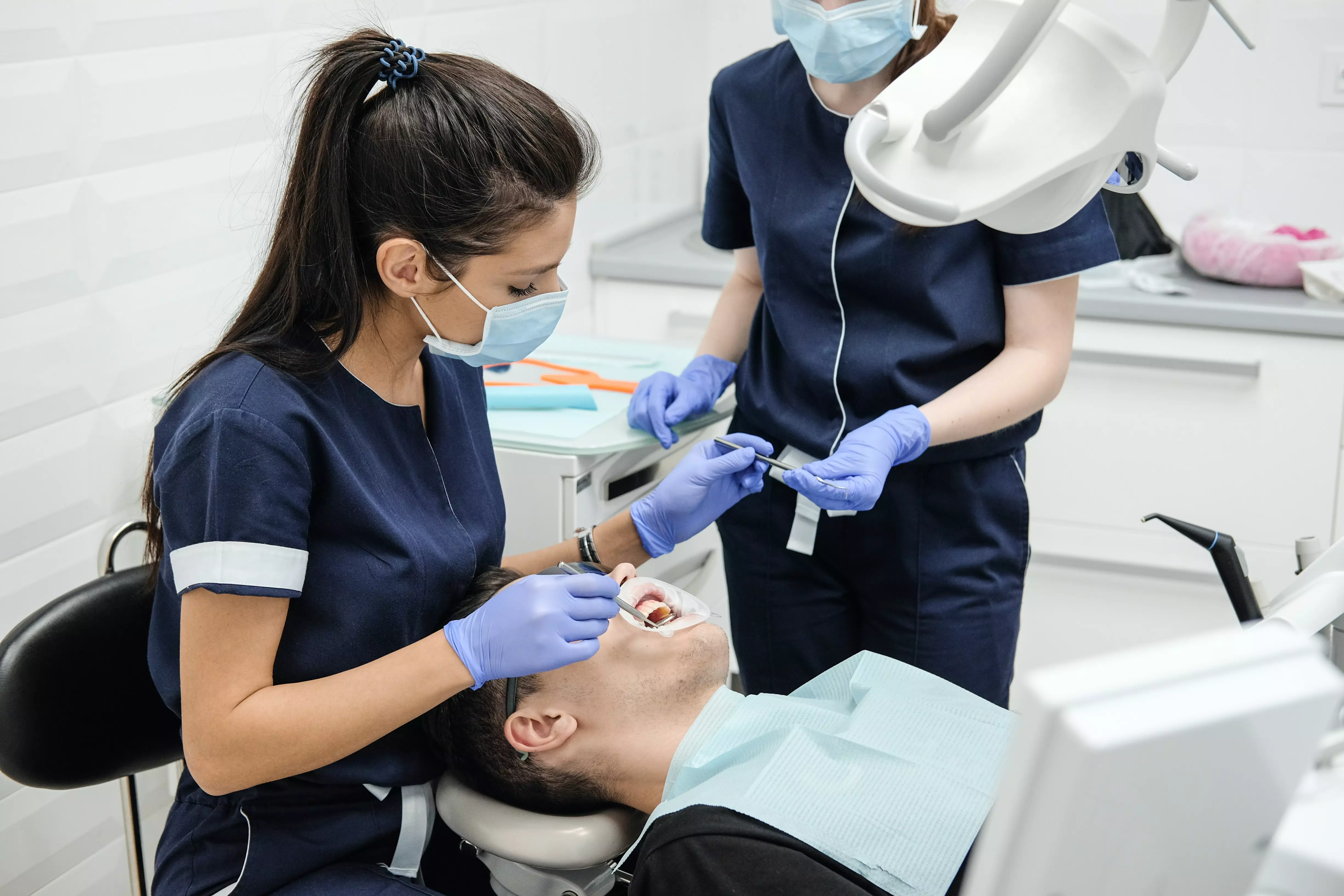 the removal of stains

fixing a broken or chipped tooth

or replacing a missing tooth
one can find various treatments at a cosmetic dentist's office.
How Can Cosmetic Dentistry Improve Your Smile?
There are many ways how cosmetic dentistry treatments help improve your smile.
They make your teeth whiter

They improve any biting or chewing issues you might have

Certain treatments also help straighten your smile

They help achieve healthier gums and teeth

Cosmetic dentistry not only makes your smile look good but also strengthens it

They help prevent any future damage

And finally, they allow you to achieve a confident smile!
Cosmetic Dentistry Procedures
Most treatments performed by a cosmetic dentist are elective and not essential. However, some procedures offer restorative benefits along with cosmetic ones.
Teeth Whitening
One of the simplest and most common procedures performed in a cosmetic dentist's office. Teeth whitening procedures involve the use of bleaching agents. Usually hydrogen or carbamide peroxide. These chemicals strip the teeth of external stains and also result in the teeth appearing whitened.
While there are numerous over-the-counter whitening options to choose from, the best and safest way to whiten your teeth is in a dentist's chair. The over-the-counter options include whitening toothpaste, rinses, oral strips, etc.
Dental Bonding
Also known as cosmetic bonding, the treatment takes care of chips, cracks, or gaps between teeth. Furthermore, Tooth bonding also takes care of decayed or severely stained teeth.
To correct this dental issue a tooth- colored material is used and is set with the help of UV light. This covers the affected part of the tooth, giving it a healthy appearance. Similar to teeth whitening, dental bonding is also a simple and affordable procedure.
Dental Veneers
You might've heard of dental veneers as "Hollywood teeth". Which are tooth-colored "caps" that are attached to the surfaces of the front teeth. Veneers fix multiple issues with the teeth –
Chipped or broken teeth

Spaces between teeth

Severely discolored teeth

Misaligned teeth

Teeth of differing shapes and sizes
The thing to remember is that veneers are permanent and that they're only placed on the front teeth. Medical-grade ceramic is used to manufacture it and are fixed in place with the help of a dental adhesive.
Inlays and Onlays
When a tooth experiences mild to moderate decay, inlays and onlays are advised which are also known as "indirect fillings". Indirect fillings are used in cases where a tooth doesn't have enough structure to support a filling.
Dentists usually place the inlays directly on the tooth surface if the tooth cusps have zero damage. However, if a cusp is involved in the damage, dentist at Brooklyn Blvd Dental will use an onlay.
The fillings are made in a laboratory from either porcelain or ceramic material. Dental adhesive is used to place the teeth into place. Inlays and inlays restore teeth and strengthen them, preventing further decay or deterioration.
Dental Crowns
When teeth's are damaged or worn-out Dentists use restorative units which are fitted over it which are known as Dental crowns. Also known as "caps", dental or porcelain crowns serve both restorative and cosmetic dentistry purposes.
Dentists advise Dental crowns when– 
A patient experiences weakened teeth

A tooth undergoes significant filling or a root canal

You need to attach Dental bridge

Teeth are misshapen, severely discolored, or chipped
Metal or more popularly porcelain-fused-to-metal is used to make Dental crowns. The latter is more popular because it has the strength of a metallic crown and looks like your natural tooth. The dentist at Brooklyn Boulevard Dental will shade match the porcelain to your natural teeth before sending it to the lab.
Dental Implants
When it comes to cosmetic or restorative dentistry, nothing is as popular as dental implants. Implants replace damaged or lost teeth. The candidacy for a dental implant is a pretty specific one. Meaning, not everyone can be eligible for an implant. Your dentist will perform extensive physical and digital examinations before deciding whether or not you are a good candidate for the procedure.
Material used to make Dental Implants is titanium. Dentists surgically place the Dental Implants within the jaw bone. It takes couple of weeks for site to heal. This helps in the process of osseointegration. Simply put, osseointegration is the process where the jaw bone grows around and fuses with the implant base. The fusion is what gives the restorative unit stability and strength. Additionally, the base mimics the root of a natural tooth, feeling like one.
Once the implant site has healed. The fusion takes place. Later, implant is topped off with the replacement unit. This can be – 
A dental crown – to replace a single missing tooth

A dental bridge – to replace multiple missing teeth

A denture – to replace the entire dentition
Is There A Cosmetic Dentist in Brooklyn MN?
If Brooklyn Boulevard Dental is the dental office near you, you're in capable hands. Doctors Kotonias, Lu, and Spanish are the dental experts at Brooklyn Blvd Dental. At our offices, you can find multiple treatments related to cosmetic dentistry – all the procedures mentioned above and more.
So if you're ready to kickstart your journey to a better, brighter smile, get in touch with us today! Give us a call at (763) 533-8669 to schedule an appointment with our fantastic dentists.